Oh boy, oh girl, oh my!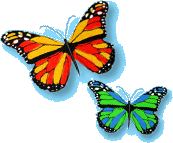 I just dislike it when I see a loved one sick or suffering from an illness. May it be due to stress or change of season. I just can't stand the fact that they will be skipping school or work. Just hate the feeling of it.
Last Sunday I just found out that my dearest little brother was brought to the emergency room in wee hours of the morning. He never bothered telling me when it happened. He just told me after all the commotion ended. He was suffering from tension headache due to stress and lack of sleep. He is doing fine right now and taking life 2 steps back. Well, the good thing about the little chit chat we have he found out that his car's registration was already 2 months due.Looks like someone was really watching over you. So, little brother take it easy and I am just here. A phone call away or a drive. You take care of yourself now. I love you!


Oh Kikay my daughter. Since she was a baby she has suffered it already so nothing new, right. As the season change she also change. Lately it gotten pretty cold and chilly and as of Sunday she was sniffling and sneezing already. So I already took care of her not to got any worse but what can I do more.
Just this morning, 2 minutes before going to school she throw up a lot of phlegm. A very good sign for her because she can't spit it out. She has been diagnosed with Sinusitis - an inflammation of the sinus esp. of the skull. Yesterday she was already complaining of some headache and she felt so tired and loose of appetite. She got this from her Dad and Grandma.

I just hate it when my little pumpkin gremlin is sick and I hate it so much that she won't be able to do her stuff. I just hate sick people and getting sick.


Posted By:

CarmelaSolon

@ 9:01 AM